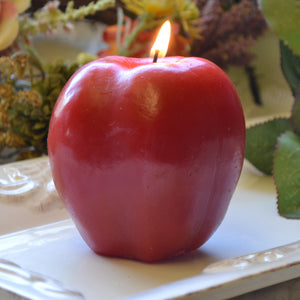 Red & Delicious...smelling.  Apple Candle measures appx 3x3 inches (each candle will vary slightly just like a real apple.
Lightly scented in Mac Apple
Teacher Appreciation Day
School Admins
Apple of my Eye Baby shower
A Perfect Pair
Snow White themed events
Here's a tip... Cut out a leaf shape from card stock, printed with your guests name (or favorite teacher) and secure it the candle with a tiny sewing pin.