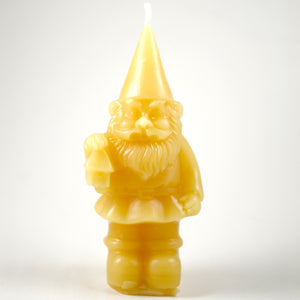 100% pure beeswax Woodland Gnome Candle

Size: appx 3 1/2" tall x 1 1/2" wide its a small one...
Weight: appx 2 oz

Made with 100% pure beeswax, and cotton wick. Filtered beeswax is not bleached, contains no dyes nor added fragrance oils. I love the simple natural earthy scent of beeswax.