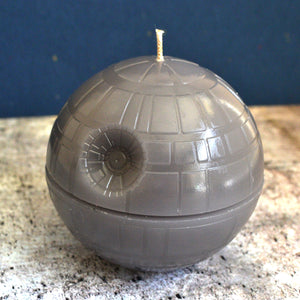 This candle does not have a planet destroying laser, it's just wax with a wick, so you can burn that evil galactic empire down!

The Death Star candle measures about 2 1/4 inches round and would make a great candle on top of a birthday cake for your favorite star wars fan.

Hand poured with gray paraffin wax and burns about 3-4 hours. As with all candles make sure you place on a candle safe plate or dish some dripping may occur.